Gorilla Girl Born at Animal Kingdom
3/6/10 The western lowland gorilla family group at the Pangani Forest Exploration Trail welcomed its newest member last month. Lilly, the first gorilla born at the Animal Kingdom in over ten years, was born on February 19 to Kashata and Gino.
Lilly is the third gorilla born at the Animal Kingdom, but the first since 1999. Disney is an active participant in the Association of Zoos and Aquariums (AZA) Species Survival Plan, which manages and conserves genetic diversity in several threatened and endangered species through genealogical record-keeping and cross-breeding among member institutions.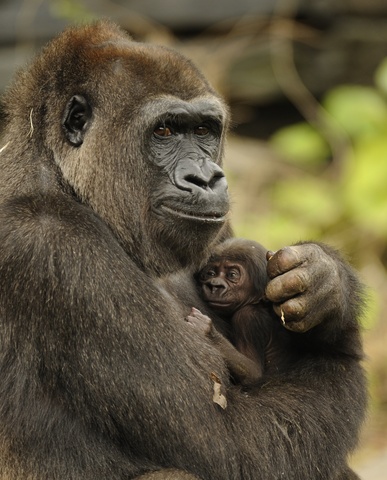 Lilly is named in honor of the late Alecia Lilly, Ph.D., of the Dian Fossey Gorilla Fund International. The DFGFI is a not-for-profit organization founded by Dr. Dian Fossey in 1978 to preserve and protect the world's last mountain gorillas in Africa.