Big Additions to NahTahZu.com!
3/16/10 We're excited to bring you two new developments here at NahTahZu.com. First, we've created a slimmed-down mobile version of our site. And in a related development, we've just released an iPhone app for use while touring the Animal Kingdom!
Our mobile site is optimized currently for the Apple iPhone and iPod Touch, but only because that's the hardware we currently own. It includes all of our park information content in a narrower format, making browsing on the go easier and more readable.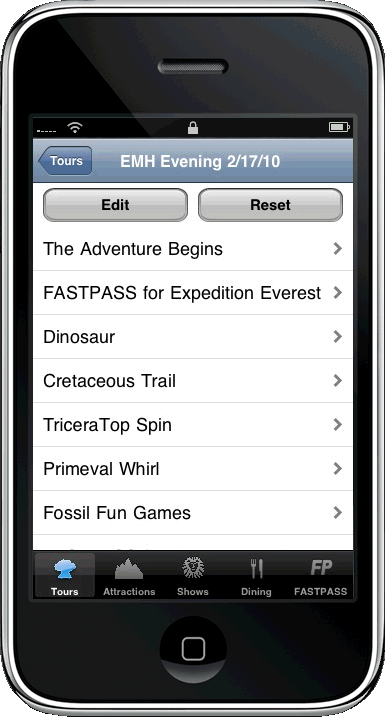 Our iPhone app is called WDW Tour - Animal Kingdom. Fundamentally, it is an app for creating touring plans for the Animal Kingdom and easily keeping a trip report log of the order of attractions you experienced. Simple taps of the screen allow you to record the time of day and wait time for every Animal Kingdom show, attraction, or activity you enjoy - even your dining choices! This app is currently only available for the iPhone or iPod Touch, but we hope to release versions for other mobile devices soon.
To try out WDW Tour - Animal Kingdom, just search for "NahTahZu" or "WDWTour" in the App Store. And don't forget to leave a review!